2011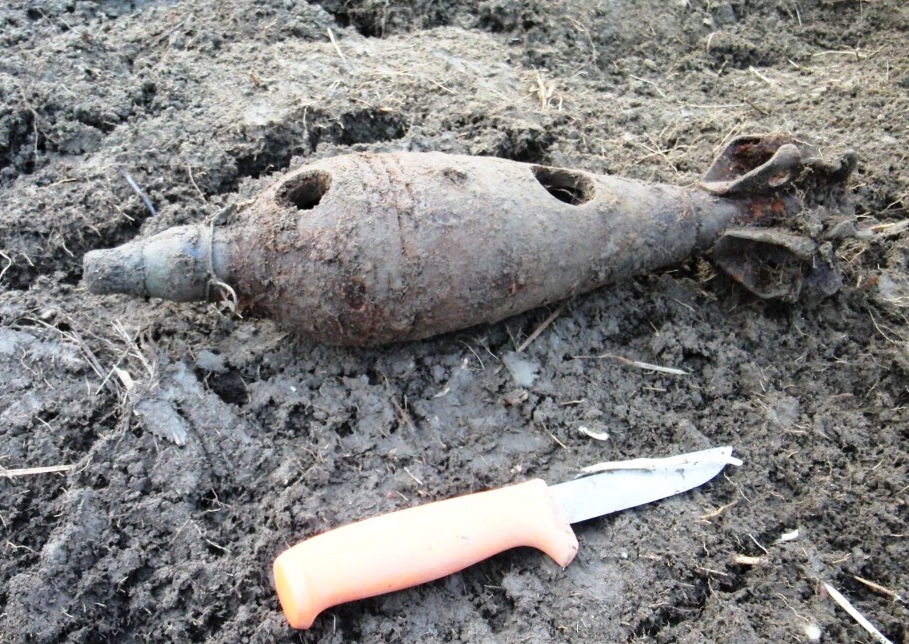 Scanjack AB wins an extended UXO-clearance contract in Gävle, Sweden. The mission is to in addition to cleared areas for road building secure adjacent larger areas aimed for future industrial buildings/development.
Scanjack AB moves to a new loacation, Norra Uppfartsvägen 9, SE-783 32 SÄTER, Sweden.
2010
Scanjack AB wins an UXO-clearance contract in Västra kungsbäck, Gävle, Sweden. The mission was to secure an area aimed for future road building over an old shooting range at a former Swedish Army regiment. This contract was won after Scanjack having carried out a detailed and accurate estimationof the probability of UXO in the areas to be cleared (detailed classification). GPR (Ground Penetrating Radar) and passive and active magnetometer methods were applied and compared during the surveys. The use of GPR, also assisted in indication of possible artefacts in the region, assisting the planning offices of the Gävle Municipality, the County Administrative Board and the County Museum.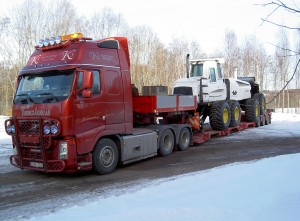 2009
A Scanjack 3500 is shipped to Libya on a lease contractfor Countermine Technologies AB for tests in desert conditions.
Countermine Technologies AB acquires Scanjack AB in May, through a stock purchase agreement and the company exits reorganization.
Scanjack AB continue to operate as a subsidiary in the Countermine Group.
2008
A Scanjack 3500 is purchased by a Croatian mine clearing company.
As a result of new marketing strategies, the requests for quotations regarding the Scanjack 3500 are rapidly increasing. At the end of March, the company has given quotations of a total value close to 100 MSEK.
The Scanjack organization is further reinforced by the appointments of a CFO and a designated Marketing Manager.
Scanjack AB participated in the exhibition Eurosatory in Paris.
The 11th Scanjack 3500 is produced.
The company enters reorganization and staff is reduced.
2007
Scanjack AB initiates a programme to engage new board members with broad experience from humanitarian projects, the international defence industry, finance and business development.
Scanjack AB raises 15 MSEK in funds from private and institutional investors.
The Swedish Army conducts a mine clearing assignment in Bosnia, using the Scanjack 3500. Scanjack provides technical support throughout the operation.
The Board decides to start preparations for an in initial public offering and trading of the Scanjack shares in 2008.
After eight years of service, Scanjack AB retrieves its first operational machine and upgrades it to present standards.
Scanjack Rental AB is founded, with the purpose of renting mine clearing vehicles and equipment.
US mine clearing corporation RONCO is contracted by the UN for further assignments in Sudan. RONCO signs a service agreement with Scanjack AB, and operates the Scanjack 3500 owned by the UN.
In Croatia, 300 000 square metres are cleared.
2006
The Royal Dutch Army accepts delivery of the Scanjack 3500.Scanjack enters into a service agreement to provide maintenance and operator training.
Scanjack becomes a 30% partner in a joint venture for clearing un-exploded ammunition in Norwegian military practice grounds. The Norwegian government has earmarked 400 MNOK for the project.
In order to facilitate the establishment of emerging local mine clearing companies, the operation of Scanjacks Croatian subsidiary is reduced. 400 000 square metres are cleared.
2005
The Company is renamed "Scanjack AB"
Lobbying efforts in Washington D.C. are rewarded with a contract for Technology Demonstrations, financed by the US Army. During two months of testing in Ft Belvior, the Scanjack 3500 delivered excellent results.  Among other findings, the Scanjack 3500 proves to be the only mine clearing vehicle capable of detonating so called "Blast Resistant Charges".
Holland becomes the first NATO member country to order the Scanjack 3500.
UN World Food Programme puts their Scanjack 3500 to use in Sudan, to help clear up supply roads for food provision in mine contaminated areas.
In Croatia, 1,6 million square metres are cleared in the subsidiary Scanjack d.o.o.
2004
Two Scanjack 3500 are delivered to the Swedish Army. Scanjack conducts training programmes for service technicians and operators.
Negotiations with the Royal Dutch Army commence.
Two Scanjack 3500 are ordered by the Iraq National Mine Action Centre.
The company undergoes quality certifications according to ISO 9000 and NATO standards.
In Croatia, 2,2 million square metres are cleared in the subsidiary Scanjack d.o.o.
2003
First delivery of a Scanjack 3500 to the Swedish Defense Material Administration. An extensive test programme is initiated and continues for three months. The tests where concluded by a controlled blast by a 10kg charge, placed directly under the driver cabin. Data from a crash-test dummy showed that the driver would have resisted the explosion without injuries.
The Swedish Defense Material Administration orders four more Scanjack 3500.
Piper doo, a Croatian mine clearing company, purchases a Scanjack 3500.
The UN World Food Programme orders one Scanjack 3500, intended for operations in Iraq.
In Croatia, 2,2 million square metres are cleared in the subsidiary Scanjack d.o.o.
2002
The Swedish Defense Material Administration orders the first Scanjack 3500 with remote control.
The company consists of a small organization and the order to the Swedish Army is managed by external consultants.
3.8 million square meters are cleared in Croatia in the subsidiary Scanjack d.o.o.
2001
In tests conducted by the SWEDEC ( Swedish EOD and Demining Centre) of the three machines judged to be the best on the market, Scanjack was chosen as the winner based on effectiveness, resistance to detonation and driver safety. Scanjack left behind only 2% undetonated personal mines whereas Hydrema 910 MCV single flail left 9% undetonated or intact mines and Bofors Mine Guzzler with tiller left 30% fully functioning mines.
The Swedish Army chooses the Scanjack 3500, due to its effective clearing, blast resistance and driver safety.
2000
Humanitarian mine clearing commences in Croatia. Scanjack 3500 is distinguished from the other demining machines in both reliability as well as agility in navigating difficult terrain.
In Croatia, one million square meters are cleared in the subsidiary Scanjack d.o.o.
1999
The prototype "Scanjack" is built and sent to Croatia for certification., yielding excellent results. Scandinavian Demining Group is formed and purchases the rights to Scanjack.
1998
The design concept for the mine-clearing machine takes form based on a forestry machine with double flails and a forward positioned mine clearing device.