• The MCV is able to travel between sites without requiring transportation. For longer distances tracks and flail unit should be removed. The MCV can also be transported on a low bed trailer.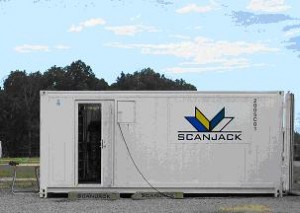 • A workshop container should be located in the field base area during operations.
Read more about work shop and spare parts containers……..
• Fuel transportation will require a 4WD terrain vehicle to allow on site refueling.
• Spare part catalogue, Technical manual and Operators manual are included.
• A Logistic Support Analysis Plan listing all of the supplier's undertakings to ensure the Reliability and Maintainability of the MCV will be available.